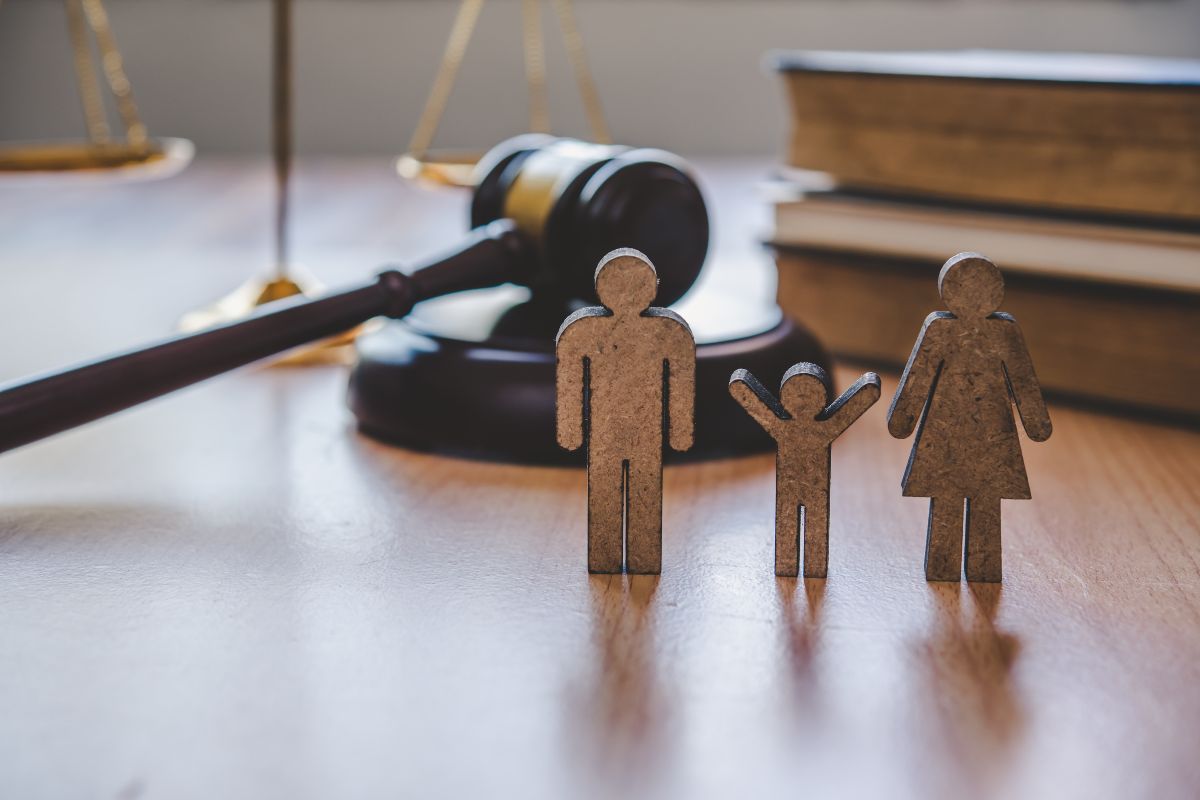 01 Feb

Your Guide to Family Law

When it comes to legal matters regarding you, your family, or your children, you should make sure you're in caring, compassionate hands.

Divorce, alimony payments, and child support payments can be complicated and at times, emotional to deal with. During stressful periods when you need legal advice or representation, having an attorney who is an expert in family law can make all the difference in the world.
What is Family Law?
Family law is a branch of the legal system that deals with matters related to family relationships, like marriage, divorce, child custody, and adoption. Family law pertains to other domestic issues, such as domestic violence, paternity, and other related matters. Family law attorneys are legal professionals who specialize in offering advice and representation for individuals who find themselves involved in these types of cases.
The overall goal of family law is to protect the rights and interests of all parties involved in a family dispute, including children, spouses, parents, and other relatives who may be affected. Family law attorneys are also experienced in dealing with complex cases, such as those with multiple parties, or involving sensitive topics like child abuse or domestic violence.
In addition to providing legal advice on family matters, family lawyers can also help their clients negotiate settlements between two parties involved in a dispute, like two spouses. This can include drawing up a legally binding agreement both can agree to, while still preserving the rights of both spouses and any children involved.
Family lawyers are also responsible for ensuring that all laws pertaining to family matters are followed correctly and fairly, and they must be aware of any local pertinent local laws or ordinances. Family lawyers study state laws regarding marriage, divorce, and other related issues so they can always provide sound advice when it comes time for court proceedings or negotiations between parties.
Divorce
Divorce is the legal process of dissolving a marriage and any legal bonds between two individuals. Divorce proceedings are one of the most common areas of family law, dealing with matters related to child custody and support, adoption, guardianship, domestic violence, and other issues.
The process of getting a divorce begins when one spouse files for divorce in court. The court then reviews the case and makes a decision based on their particular state laws regarding the grounds and proceedings for the divorce.
In some states, couples can get divorced with minimal paperwork and legal proceedings if they can agree on all terms of their separation agreement.
When it comes to dividing assets during a divorce, family law dictates how property is divided between spouses, so it's always a good idea to get a family law attorney for this reason alone. A family law attorney can help with managing how marital property is divided between both parties, according to respective contributions during the marriage. This generally includes any real estate or personal property acquired by either party during the marriage, as well as any debts incurred. Divorce proceedings also generally involve other legal topics like prenuptial agreements, post-divorce modifications allowing changes in existing orders, spousal support payments, guardianship issues, domestic violence protection orders, and mediation services.
For many families and their children, divorce can understandably be a messy and painful time, especially when there are so many logistical matters to be considered.
From child custody arrangements to alimony and more, divorce proceedings also have many legal issues that need to be resolved in order to do what is best for all parties that are involved.
Divorce law and proceedings can vary from state to state and situation to situation and it can oftentimes be difficult to discern what applies to you and what does not.
This is when hiring a legal expert who specializes in these particular areas is the best practice.
Hiring an experienced family lawyer who can help provide you with representation and legal research can help take what is often quite an enormous burden off your shoulders. Everyone knows divorce is already difficult enough, but having a legal professional to assist you with the courtside can aid in easing stress.
Child Custody
Child custody is another important aspect of family law that also relates to divorce proceedings. When parents decide to separate or end their marriage, it must also be decided who will have primary physical custody over the children, as well as how many visitation rights each parent will have. For many families, this can be a very difficult decision, as it requires considering the needs of the child or children while also taking into account both parent's wishes. An attorney who specializes in family law can help you understand your options and assist in mediation.
In general, courts prefer that parents develop a custody arrangement that works best for their children's needs and balances the parents' wishes. In some cases, this may mean that one parent has full legal and physical custody over the children, while the other parent has limited visitation rights. In other cases, joint legal and physical custody may be awarded, meaning that both parents share responsibility for making decisions about their child's upbringing and have equal time with them. However, this is not always possible when emotions are running high or one party is being uncooperative which is why a family attorney is always a good idea.
When deciding on a custody arrangement, courts consider many factors. These may include which parent is more likely to provide stability and consistency in caregiving, any history of domestic violence or abuse, special needs of either party, as well as any other relevant factors involved. Hiring a family lawyer can help you present yourself in the best light in court and help you make your argument for why you're a good caregiver.
Child Support
Also equally important within the realm of family law is the issue of child support. Under child support laws, parents or guardians are responsible for financially supporting their children until they reach the age of majority (generally eighteen, although this can vary). The amount of child support paid out by each parent will depend on several factors including income level and the number of children involved. In most cases, both parents must contribute to the financial needs of their children.
When determining how much child support should be paid by each parent, courts will take into account the incomes and assets of both parents, special needs or medical expenses for the child, as well as whether or not either parent has other minor children from another relationship that need to be supported. Courts also take into account any extraordinary expenses related to raising a child, such as daycare costs or educational fees for each child.
In some cases, one parent may be ordered to pay more than just basic monthly payments for their share in supporting their children's needs. This additional money can cover things like medical bills or extracurricular activities that are not covered by basic monthly childcare payments. Additionally, if one parent has a significantly higher income than the other, they may be required to pay more, in order to ensure that all necessary expenses are met for their children's well-being.
Child support laws vary from state to state, but the goal remains to ensure all necessary financial needs are met for a child's upbringing, while also providing fair compensation for both parents involved in raising them. It is essential when you find yourself involved in family legal issues to consult with an appropriate attorney, to make sure you end up with a fair child support payment plan for you and your family.
How We Can Help
Here at the law office of W. Scott Kimberly, we are committed to providing each of our clients with sound legal advice and an empathetic approach to family law.
Located on the historic Murfreesboro Public Square, our team offers experience and expertise when it comes to handling legal issues regarding you and your family. We are community-focused, and if we aren't able to handle your specific situation, we'll always get you in touch with someone who is able to.
Don't make yourself wait until stress is adding up or family relationships are strained. Having access to the right family law attorney as soon as possible can help you make the best move for yourself, your family, and your children as each of you transition into the next part of your lives.
Family Law Attorneys
Family law is an important part of our legal system and helps ensure families remain stable, regardless of any disputes, divorce, or other legal issues they may have among themselves. Family law attorneys provide individuals with access to experienced professionals who can help them navigate through confusing, stressful times while still respecting everyone's rights and interests throughout the process.
Contact us at The Law Office of W. Scott Kimberly regarding all of your family law needs in the state of Tennessee. Our knowledgeable and friendly team is waiting to hear from you.