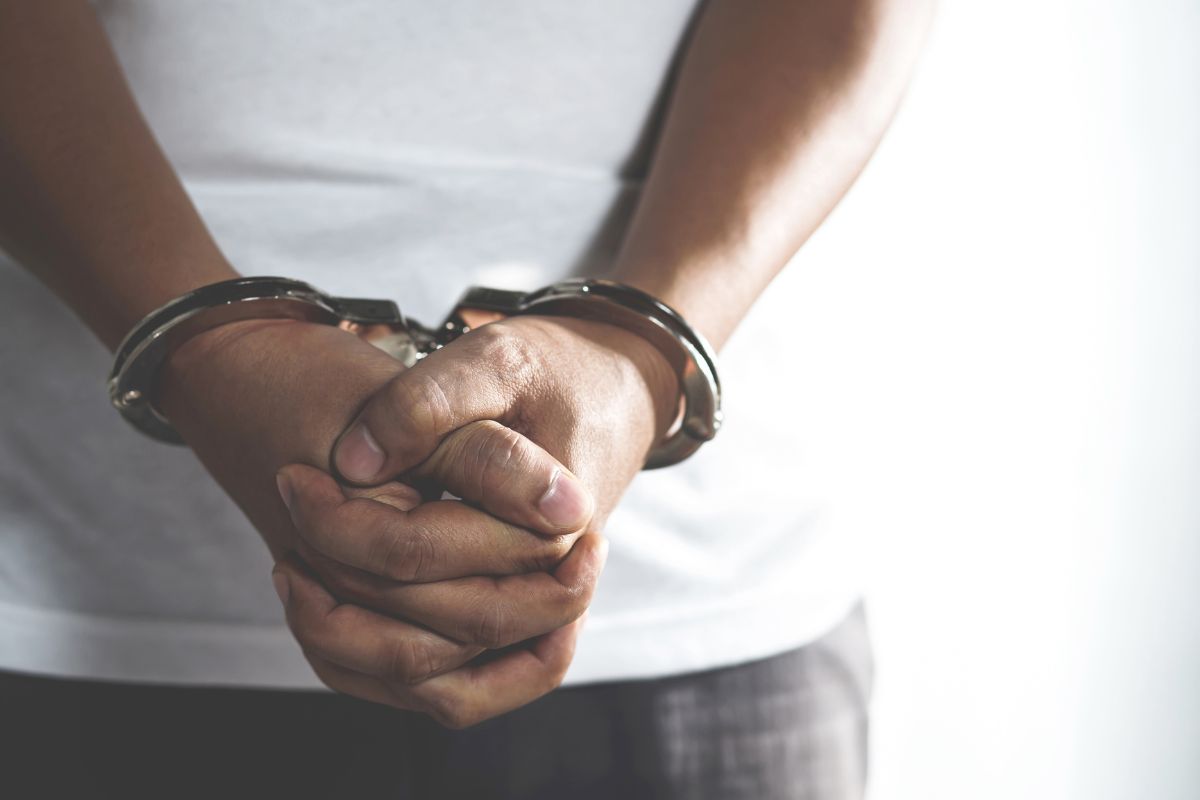 05 Oct

How Do I Turn Myself in for a Crime?
Understand how to turn yourself in for a criminal charge
Facing a criminal charge can be a serious situation. You not only face the possibility of jail time, but it can also disrupt your entire life.
In the United States, there are almost two million people held in prisons all across the country. While many people that are behind bars needed to be chased down, there are others who had the option of turning themselves in for a crime they committed.
If you committed a crime or are suspected of committing one, you could have a warrant out for your arrest. However, you have the option of turning yourself in.
How do you go about turning yourself in? And what are the benefits of turning yourself in? 
Read more and let this be your guide.
Benefits of Turning Yourself In for a Crime
Depending on the severity of your crime, you may have the option of turning yourself in rather than getting arrested.
Vehicle Seizure
One benefit of this is that it takes away the potential risk of having your vehicle seized. That can be big for you because not only do you get to keep your car, but you save a lot of financial hassle avoiding this.
The reason you should avoid this is that if you do not turn yourself in, you risk the police arresting you at any time. The moment could be while you are in your personal vehicle. If that is the case, the car will usually get seized as part of the procedure. One of the most common examples we see is when people do not know they have a warrant and get pulled over in a traffic stop. When the police run the name, they find a warrant and arrest someone! 
You can control the situation
Another benefit is that it gives you more control of the situation. You can decide what day and time you are going to turn yourself in rather than the police barging in on your personal life unexpectedly or arresting you at a traffic stop.
Not only does controlling this allow it to happen on your terms, but you also get to save face. If the police are coming at a random time to find you, you could get arrested in front of your family and friends.
No one wants to see their loved ones at one of their lowest moments, so it is better for some people to surrender on their own and discreetly. 
Perception in court
You also need to consider how turning yourself looks to a court of law. They could see that you are making an effort to cooperate and most likely have eliminated the suspicion of you being a flight risk.
This can sometimes be more favorable when it comes time to negotiate a plea deal for your case. Our lawyers often tell prosecutors when our client turns himself in because it shows that our client is trying to resolve the case the right way, not running away.
Contact Your Local Jail
One thing that you need to do is contact your local jail and let them know that you are planning to turn yourself in. This can make them aware that you are cooperating and let the local sheriff know what is going on to make arrangements for you.
Then, you will need to physically show up at the jail and go through the booking process. 
What to wear
One tip at this stage is to wear comfortable clothes when you turn yourself in.
This is for a few reasons. The first is the booking process could take several hours, so ideally you are going to want to wear something comfortable.
The second reason is that you are not going to be able to keep the clothes that you walk in with when you go to jail. They will give you a new uniform and your old clothes will be held in storage until you are released.
Along with the above, try not to wear anything of value when going in either. This means keeping your necklaces and rings at home for safekeeping.
In addition, do not bring knives, cigarettes or any other items that could possibly be used as a weapon. And since you will not be able to use your cell phone, make sure you know important phone numbers beforehand. 
Health and Medical Concerns
Contact the county sheriff's office ahead of time if you have a health condition that requires specialized prescription medications or equipment to find out what medical procedures are in place for prisoners in county jails. Some Tennessee counties have different policies regarding prescription medications and medical equipment, which can change rapidly without notice. You will be more likely to receive the most accurate information if you call ahead.
Once you turn yourself in, you can begin to think about getting bail.
Getting Bail
Depending on the severity of your crime, you may be able to post bail once you turn yourself in. If this is the case for your situation, it may not be a bad idea to bring money for bail if it is a small amount. That can expedite the process and potentially avoid you spending any more time in jail.
If you cannot come up with the money immediately, then make sure someone close to you is prepared to put up the bail money as soon as possible. This can save you a lot of time and hassle, plus allow you to await your trial from the comfort of your own home. You can also contact a bail bondsman to help you through this process.
Seek Counsel From a Criminal Attorney
Finally, before you turn yourself in, make sure you talk this over with a criminal defense attorney that is by your side. They can offer you legal counsel and take you through every step of the journey to get you out of the current situation.
They may advise you what to do when you turn yourself in and if you can expect bail from your case. One thing they will probably remind you of is to remain silent.
There is a chance that police may try to get information out of you while you are being booked. 
When you are in custody, anything you say can be used against you. By refusing to answer any questions without legal representation, you can often protect your rights.
Keep quiet and do not talk to anyone about your case except your attorney.
Hire a Lawyer to Defend Your Criminal Charge
Now that you know how to turn yourself in for a crime, it is time to defend yourself from that criminal charge. 
To do this, you are going to need a criminal defense attorney fighting for you.
Do you need legal representation for your case? Do you need more advice on what to do before you turn yourself into the police?
Send us a message today to see how we can help you.