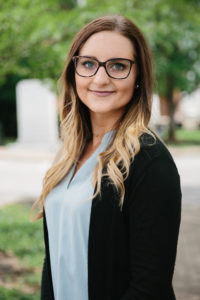 Carley Roland works as the Office Manager at The Law Office of W. Scott Kimberly, where she is in control of the day-to-day operation of the office. Her tasks often include keeping Scott on task and preventing general office shenanigans.
A 2016 Honors Graduate of Lee University in Cleveland, Tennessee, Carley holds a Bachelor of Arts Degree in Psychology. She is currently a Law Student at The Nashville School of Law, where she will graduate in May 2020.
Carley is a native of Cookeville, Tennessee; however, she recently moved to Murfreesboro and looks forward to getting more involved in the community.